Why choose us?
Some frequent asked questions (FAQ) and answers about our service.
How will I come to the dive center and to the diving spots?
We offer free hotel pickup and drop-off within Diani/Galu area.
Do I have to hire a boat seperately?
No unless you are a group of divers, we do not send a private boat. Please meet BAHARIA – our brand new 11 mts long, outstanding and comfortable Dive boat that will take you to the beautiful dive sites of Diani and Galu.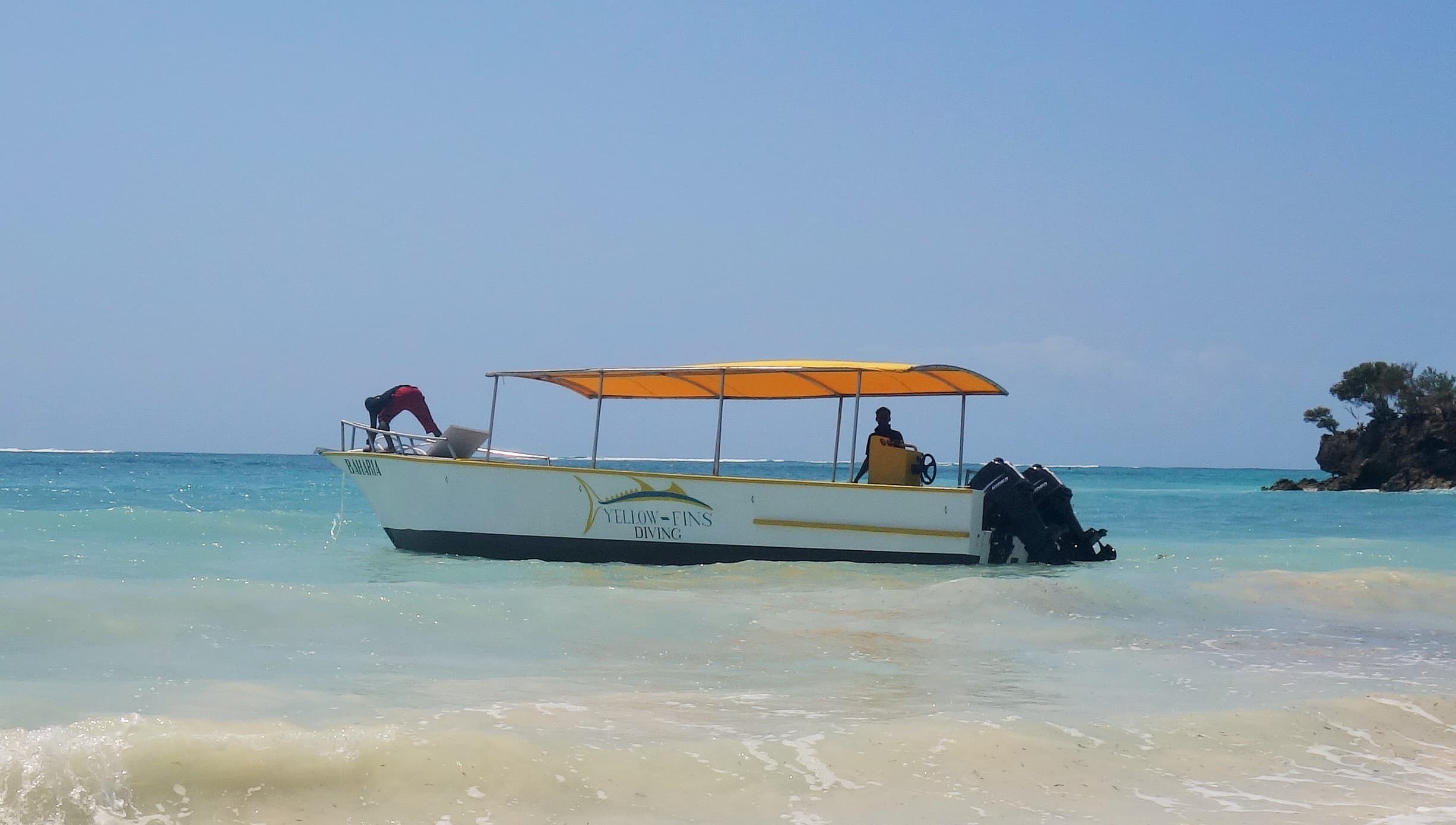 How does a daily diving trip look like?
You will have 2 dives at dive sites that are suitable for both novice and experienced divers. Learn more about it here
Do I have to bring my own diving equipment?
You can, but you don't need to. We offer two 12L dive tanks fully filled (min 200 bar) with good quality air included in our offers. High quality and well-maintained rental diving equipment is supplied at no extra fees.

Will there be instructors with me?
Skilled dive guides will give you a clear briefing before each dive. You will dive in small groups, matching divers according to their experience. The groups will be accompanied by our experienced dive guides all the time for your safety and enjoyment.
Do I need to have diving experience?
Not necessarily. Learning to dive with us is done in a very quiet environment and student divers can learn at their pace. Courses are a huge part of our service.