The PADI® Rescue Diver course will change the way you dive – in the best possible way. Learn to identify and fix minor issues before they become big problems, gain a lot of confidence and have serious fun along the way. Discover why countless divers say Rescue Diver is their favorite scuba course.
This is a 3 – 4-day course and covers the more serious side of Diving. But even so, we can still have fun while we learn all about rescue in diving. In fact, this might be the most rewarding course you will do. Consequently, you'll be more confident and able diver.
You will need to read a manual and complete an exam. Still, most of the course is taught in water and that's where we'll be headed from day one. This is a very hands-on course, and you should be a confident diver before participation.
Take This Course If You Want to
Be a better dive buddy
Improve your navigation skills
Enroll in a divemaster course
Learn How to
Help other divers
Fix minor gear issues
Use an emergency oxygen kit
Rescue skills that you will master
Self-Rescue: Be self-reliant and be able to help yourself in certain situations.
Tired Diver: Assist an overexerted or a tired diver. Very useful in everyday diving.
Panicked Diver: Approach, make contact, help and even escape the clutches of a panicked diver.
Response from Shore or Boat: Make non water assists and safe water entry assists.
Distressed Diver Underwater: Identify distress and assist in the appropriate manner, while all the time keeping yourself safe.
Surfacing an Unresponsive Diver: Surface an unconscious diver using advanced buoyancy techniques to minimize your own stress and energy output.
Unresponsive Diver at the Surface: Tow an unconscious diver to safety while providing life-saving rescue breaths.
Exiting an Unresponsive Diver: Techniques to remove equipment as well as exit an unconscious diver from the water.
First Aid and Oxygen Administration: Provide oxygen and deal with pressure related injuries.
Response from Shore/Boat or Dock: Make an in water rescue to an unconscious non-breathing diver.
How to Become a Rescue Diver
Learn how to think like a rescue diver through home study and skill practice with an instructor. All PADI courses are flexible and performance-based. You'll practice basic rescue skills and then show you can effectively apply them in open water.
INDEPENDENT STUDY
PADI eLearning®
PADI eLearning makes it easy to fit scuba lessons into a busy schedule. Learn about scuba diving principles and terminology whenever, wherever it's convenient for you.
It's your course on your time. Study offline, or online using a computer or mobile device. Connect with your instructor whenever you have a question.
eLearning time commitment: 8 – 12 hours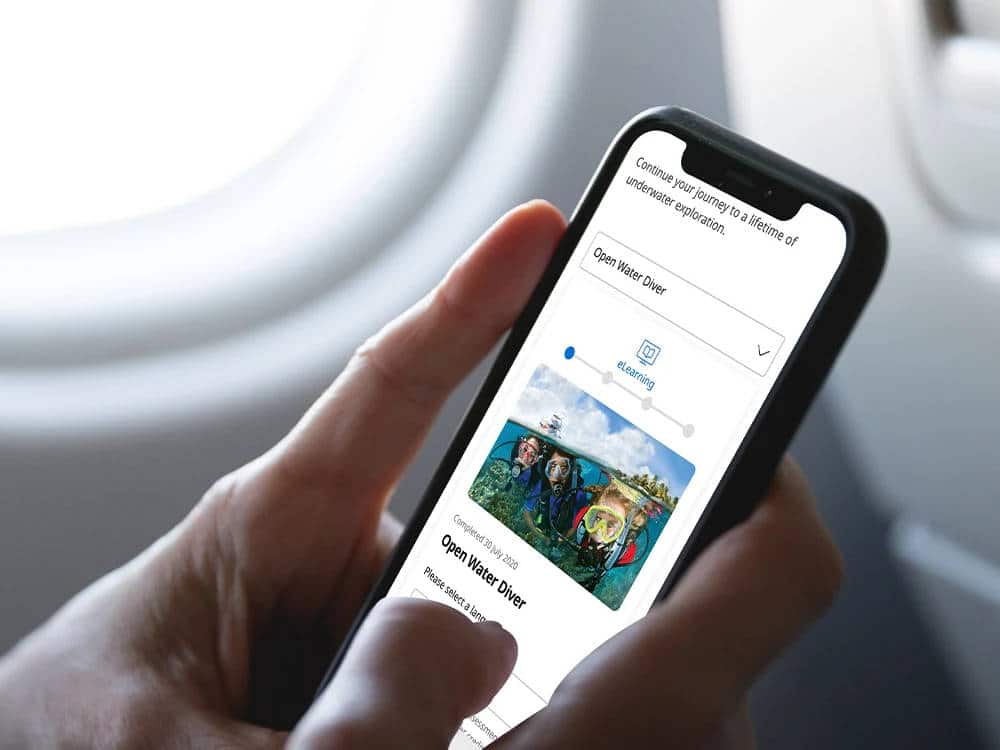 AT YELLOW FINS DIVING KENYA
With Your Instructor
Practice using scuba gear in a pool (or pool-like environment) until you're comfortable. PADI training includes practice "mini dives" to help you build confidence in your new abilities before making four dives in open water.
Prerequisites: Able to swim; medically fit for diving
Total time commitment: 3 – 4 days
Minimum age: 12 years or older
Depth: 0
More Info
Scuba diving requires a minimum level of health and fitness. Chronic health conditions, certain medications and/or recent surgery may require you to get written approval from a physician before diving.
Avoid disappointment, download and review the Diver Medical form to ensure you won't need a physician's approval to dive before enrolling in a scuba course. Instructors, divemasters and dive shop staff are not physicians and should not be asked for medical advice; only medical professionals can give medical clearance to dive.
If you (or your physician) have questions about medical fitness to dive, contact the experts at Divers Alert Network (DAN).
Course prerequisites: able to swim, medically fit for diving, comfortable in the water
During the Open Water Diver course, your instructor will ask you to:
Float or tread water without aids for 10 minutes
Swim 200 metres/yards with no aids or 300 metres/yards with mask, fins and snorkel
Minimum age: 10
Divers certified between the ages of 10-14 earn a Junior Diver certification
Junior Open Water Divers automatically become Open Water Divers at age 15. Any replacement certification card or eCard purchased the day after the diver's 15th birthday will automatically show an Open Water Diver (not Jr. Open Water Diver) certification.
Children eight or older can try scuba diving in a pool (or pool-like environment). Ask your PADI Dive Shop about a Bubblemaker experience or birthday party. Children who are comfortable in the water can participate in the PADI Seal Team program, a multi-day pool diving experience.
PADI eLearning: 8 – 12 hours
Entire course: 3 – 4 days