Experience the difference … enjoy scuba diving with us
About Yellow Fins Diving Kenya Diani Beach, Kenya
Yellow Fins Diving Kenya is a new Diving Center located in Diani Beach. We are located in Galu beach Next to Neptune Hotels. Diani beach offers some of the best scuba diving experiences in Kenya . We offer All PADI courses ranging from "Discover scuba diving" to "Divemaster". Our team of best PADI diving instructors have been practicing and teaching diving around the world since 1998. We work hard to make sure you get the best diving experience in a very friendly Atmosphere and your safety always come first. Join our family and leave as a friend…
Meet Our Scuba Diving Instructors
🇰🇪 Shee
PADI Master Scuba Diver Trainer
Speaks: Swahili, English, French, German, Spanish
Shee is our manager and part time instructor at Yellow Fins Diving Kenya. He has been an Instructor since 2002. He's been managing several dive centers and now decided to settle back in Diani to do the same. You will usually get all the answers to your questions about diving from him within just a few minutes unless he's diving. Always with a huge smile on his face, and he will put one on yours with one of his numerous cheesy jokes! Shee does not believe that you cannot dive and that's when he'll personally handle the situation!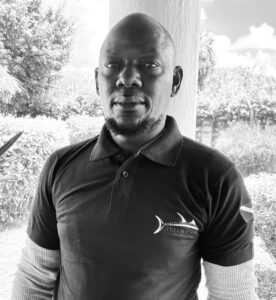 🇰🇪 Beka
PADI Instructor
Speaks: Swahili, English and German
Beka became an instructor in 2011 after many years working In diving around East Africa. He has a perfect knowledge of our environment. Beka, a quiet but energetic instructor who loves teaching diving. His years of experience and calm confidence will help you get relaxed and comfortable under water and above. 
🇧🇪 Vincent
PADI Instructor
Speaks: English and French
Vincent has been diving since 1998. Having been diving around the world, he chose to became a part time instructor in 2014 and has been teaching since then. With many certifications under his belt, he believes he can transform baby divers to hardcore divers with his experience in that field. If you think you cannot dive, then talk to Vincent!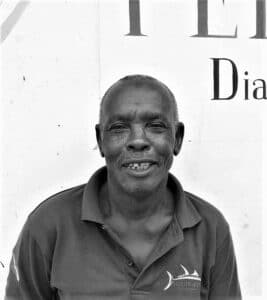 🇰🇪 Omar
Captain
Speaks: Swahili, German,
Italian and English
Omar is our head Captain at Yellow Fins Diving Kenya. He has super natural navigational skills when steering the boat.
Been a captain for the last 40+ years. A super friendly and he will always make sure that you enjoy the ride with us.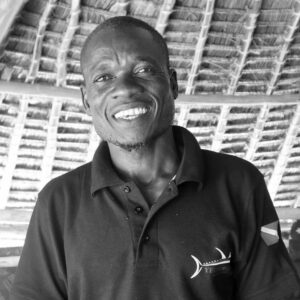 🇰🇪 Salim
Captain
Speaks: Swahili and English
Salim is our other captain at Yellow Fins Diving Kenya. He has been a captain since childhood and has a great understanding of the ocean and boats in general. Salim is quick at identifying your problems on boat and he will be the first to lend a hand before anyone. Relax, your gear will be well taken care of before and after the dive