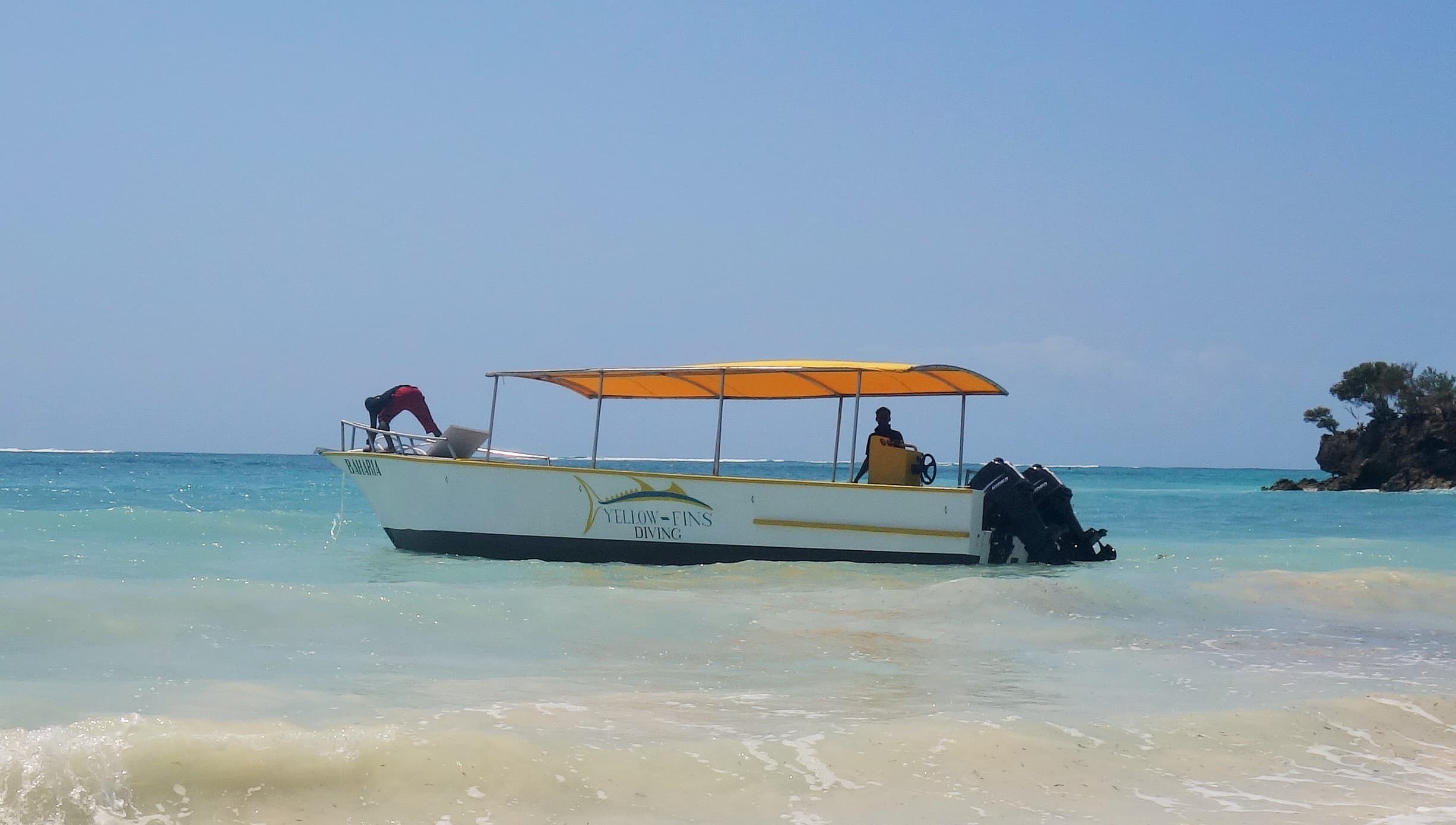 What to expext of a one or multi-day diving trip?
Your diving trip starts early
Your diving trip starts by getting picked up by a private driver at any hotel between 07:30 am and 08:15 am. The bus will bring you safely to our dive center. After a short check-in you can try on any rental equipment if you don't bring your own. While our captain navigates the boat towards the first diving spot on our diving trip, you will get a full boat and safety briefing. Cruising time will be 30 to 90 minutes. Plenty of time to relax and enjoy the sun.
Meanwhile, our dive guides will make a detailed sketch of the first dive site on a whiteboard. Using this drawing, you will get a full briefing on the course of the dive, the specific characteristics of the dive site and the animals you can observe. The divers will be split into small groups according to their level and experience. Each group is accompanied by an experienced dive guide. He/she will ensure optimal diving experience and will point to interesting and unusual animals.
Each day we visit 2 different sites on our diving trip. When you book a multi-day diving trip package, we attempt to bring you to different dive sites every day. We have a choice of 20 dive sites between Diani and Galu, and the possibility to go to the Wasini Marine Park.
We will guide you on all our dives by either an Instructor or a DiveMaster.
Your safety is our first priority!
Spare dive equipment is available on board and all possible safety features are provided. We strongly encourage Buddy checks and safety stops as they are a good habit and recommended!
Our joyful crew is always there to help you with mounting and disassembling your dive gear.
After returning from your dive we bring you safely back to your hotel. We rinse and dry your material every day. So you can fully enjoy a pleasant evening. If you wish, we'll bring your rinsed and dried gear to your hotel on the last day of your stay.